Worldwide Honey Labels and Florida (USA) Honey Laws
Some Facts About Honey
"
RAW
" honey is unfiltered and unpasteurized (it may be "sieved", typically on a 400-mesh screen).
Natural
= no artificial additives;
Pure
= no additives whatsoever (even natural ones);
Raw
= no additives or processing
Honey should not be consumed by people less than 2 years old. Honey should not be refrigerated.
To be labelled as a
monofloral honey
(e.g., Orange Blossom Honey), it must be tested and be composed of at least 51% from that flower.
Honey will keep "forever", but ONLY IF first properly dehydrated by the bees (<18% water) & later properly maintained by people.
Honey begins its transformation from nectar via dehydration by the bees. The nectar starts at 80% to 95% water and becomes honey at about 18%.
20 Amazing Honey Bee Facts! - many more facts about honey!
---
All honey labels shown below were on honey that I personally tasted!
The ONE honey that
really
stood out among the crowd, for taste, was from Ketchikan, Alaska: the Salmonberry!
Frontside and Backside Labels


Frontside and Backside Labels

Windham, Maine; 16.0% H2O


Of all these that I tasted, THIS ONE WAS THE BEST!
www.OnceInAbluemoose.com, Ketchikan, AK; 15.5% H2O
Also: Tongass Trading Company

---


Union, Washington; 17.0% H2O


Loxahatchee, Florida; 17.0% H2O

---


Anchorage, Alaska; 15.5% H2O

www.BeeMadeUSA.com, Fort Pierce, FL; 16.5% H2O
---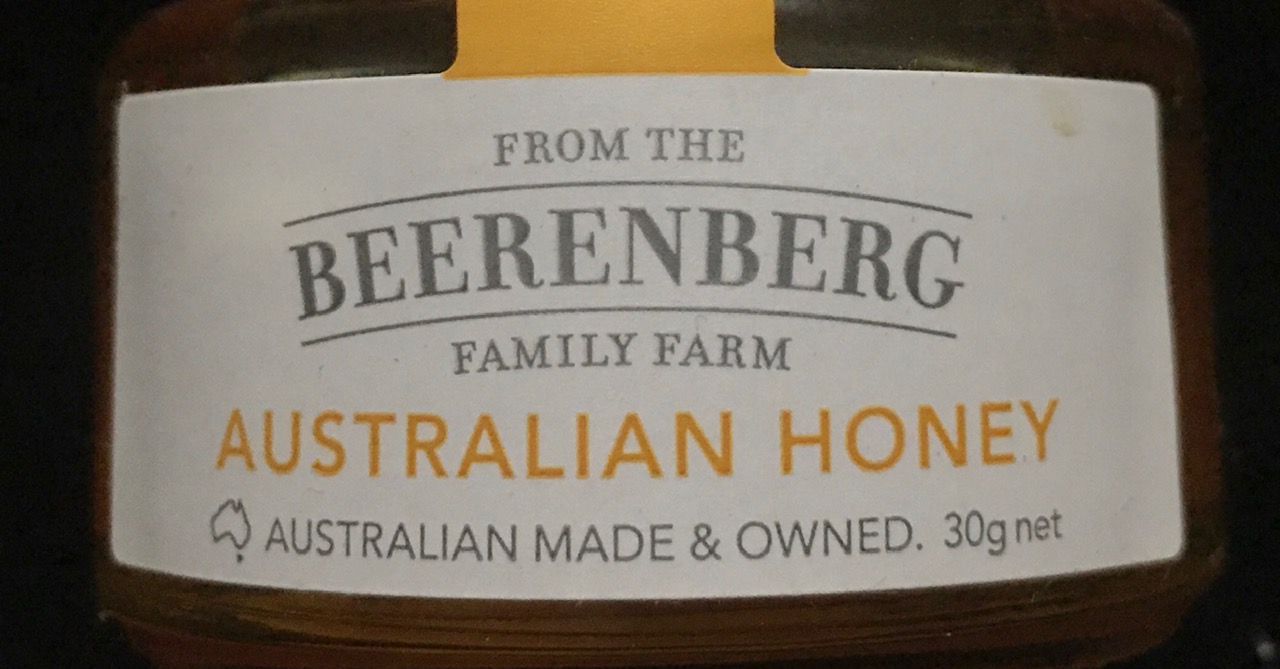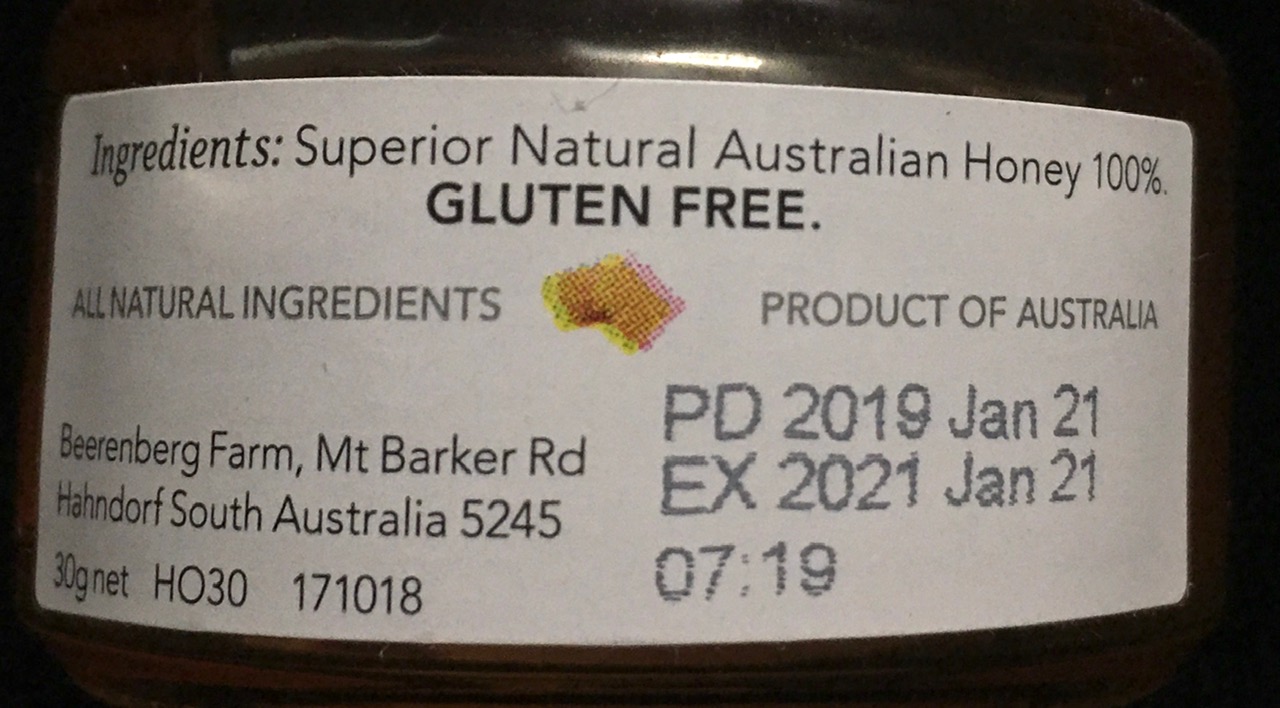 www.beerenberg.com.au
, Hahndorf, South Australia; 16.5% H
2
O
Interestingly, there is a prepared (PD) and expiration (EX) date.
Also interesting is that the label states "Gluten Free", when ALL honey is gluten free.
---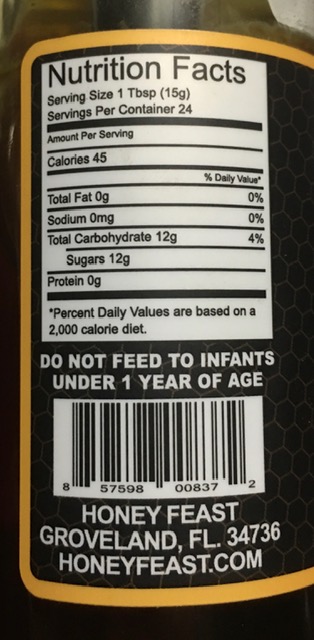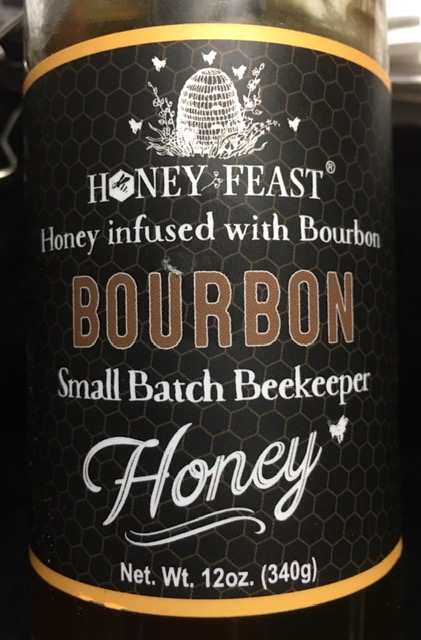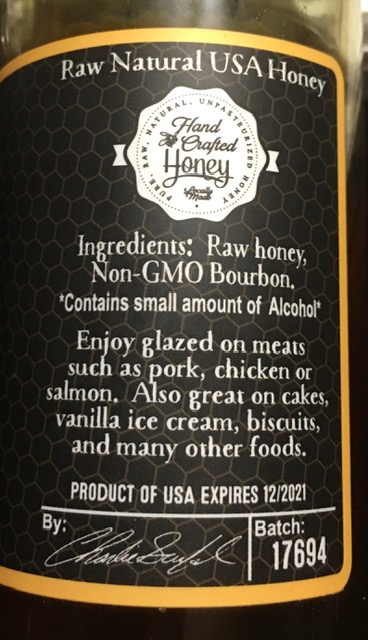 HoneyFeast.com
, Groveland, FL; 19.5% H
2
O
---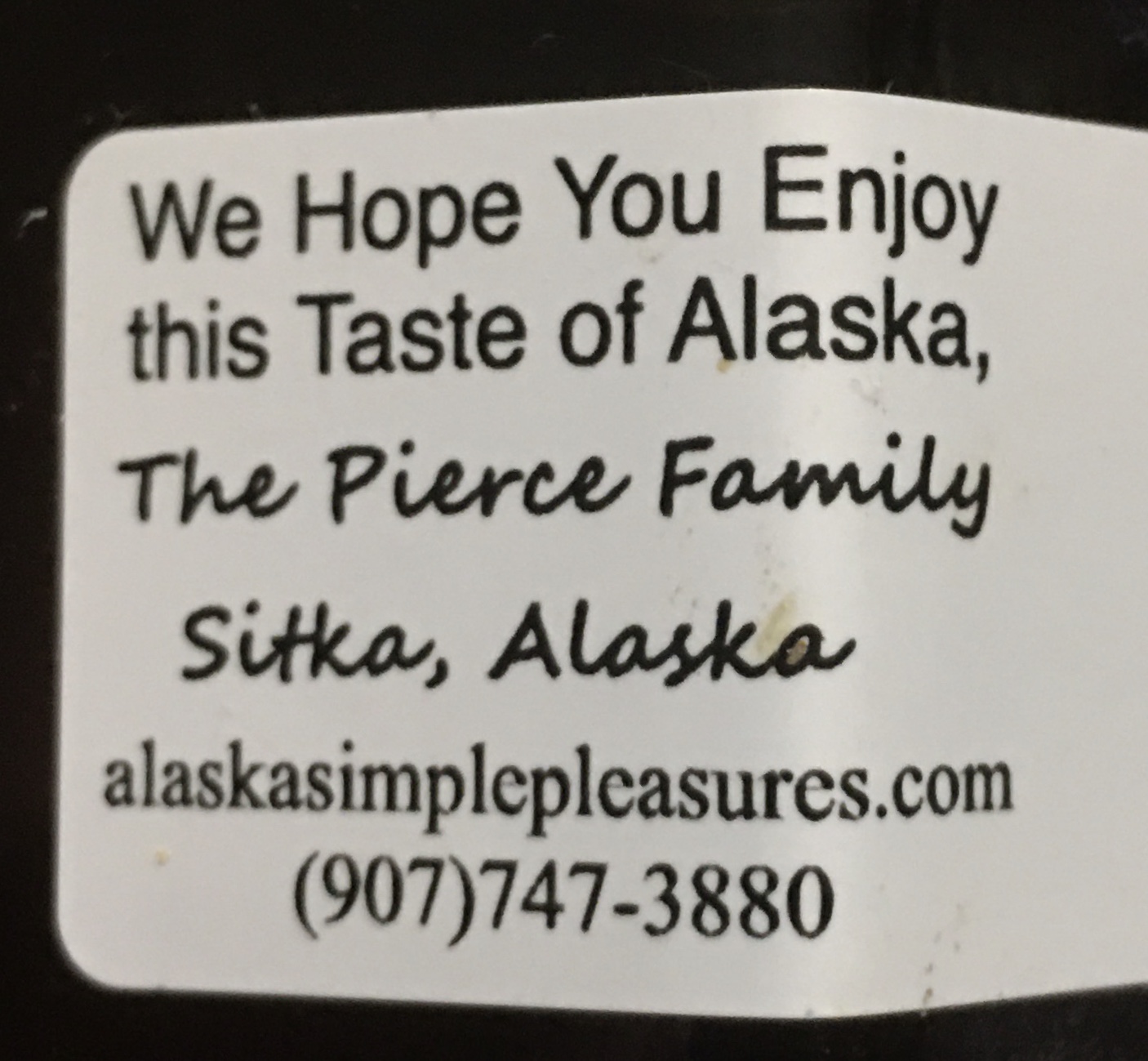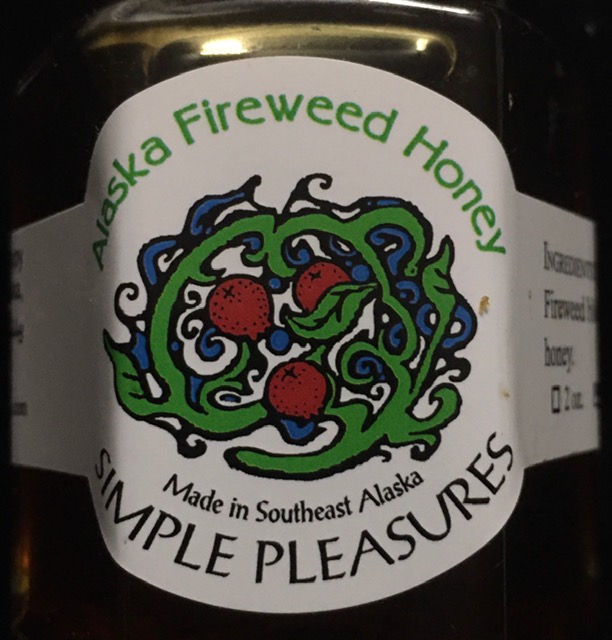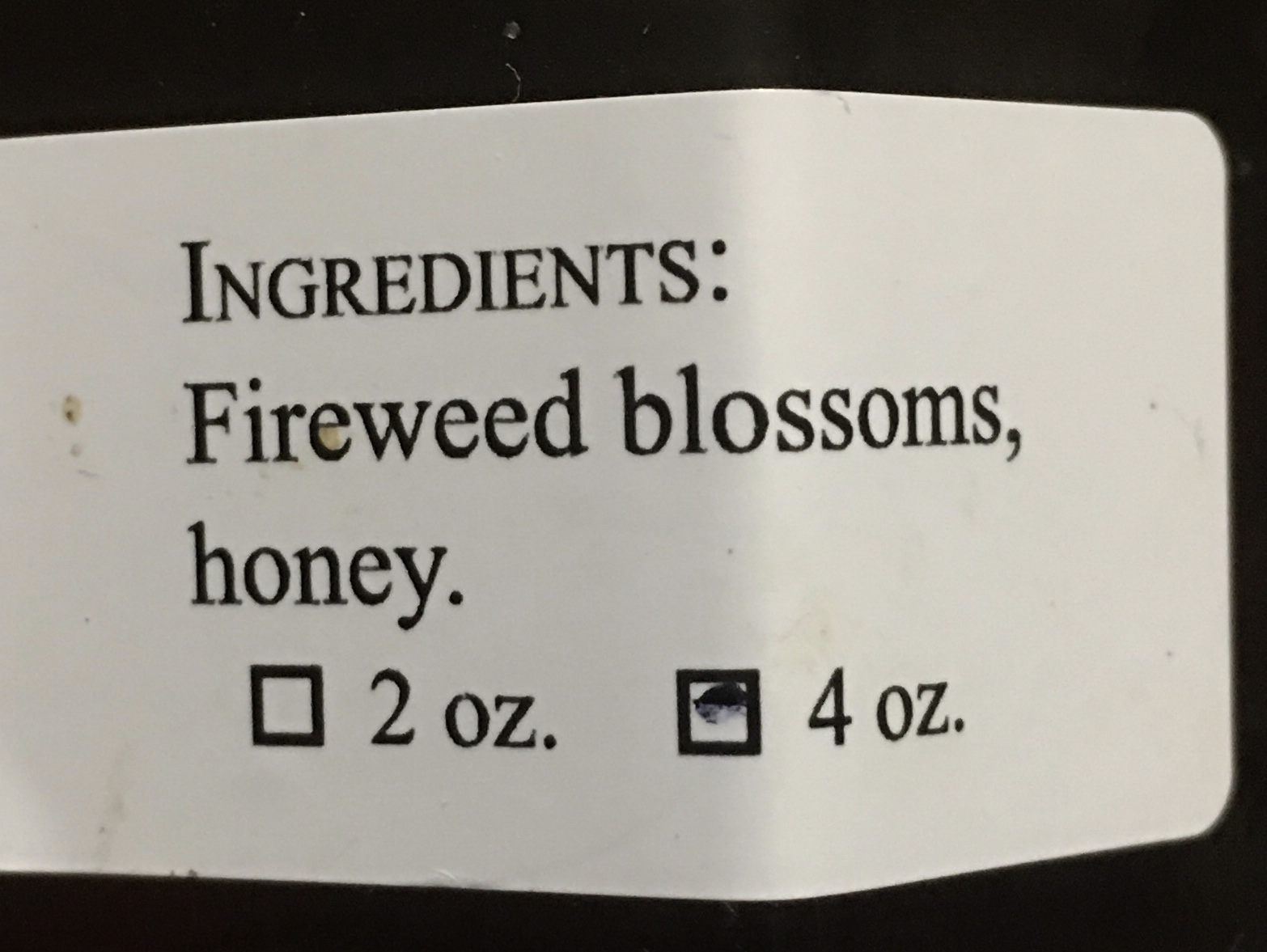 www.AlaskaSimplePleasures.com
Sitka, AK; 15.5% H
2
O
NOTE: I'm not sure why the "ingredients" list "honey"...
maybe
this jar actually contains real honey.
Typically, there is no honey in "Fireweed Honey" (aka Homesteader's Honey, aka Homesteader's Fireweed Honey)...
...it is made totally by man, not by bees! Yes, there are several
Fireweed Honey recipes
that do not include honey!

Images of Honey bottles with frontside label only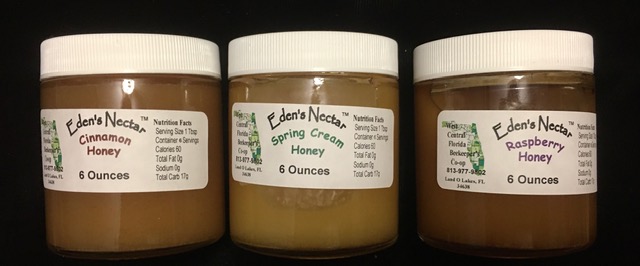 "Eden's Nectar" Flavored & Creamed Honey
West Central Florida Beekeeper's Co-op; Land O Lakes, FL; EdensNectar.com
Left to Right: 16.0% H2O; 16.5% H2O; 17.0% H2O

Close-ups of the Raspberry label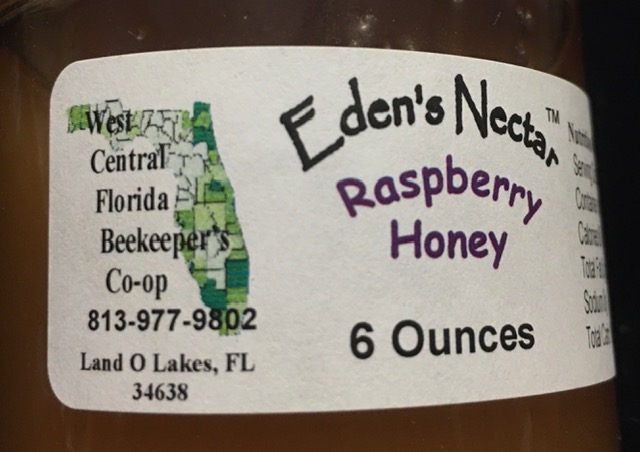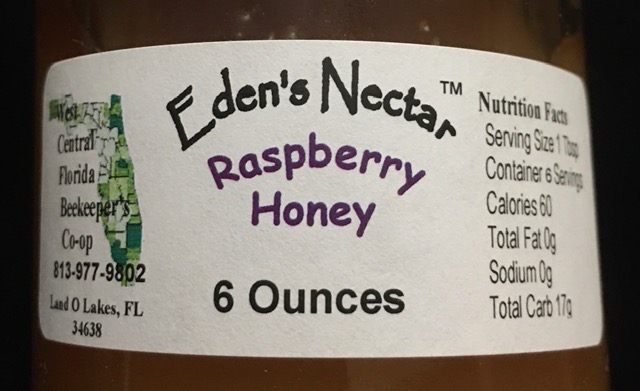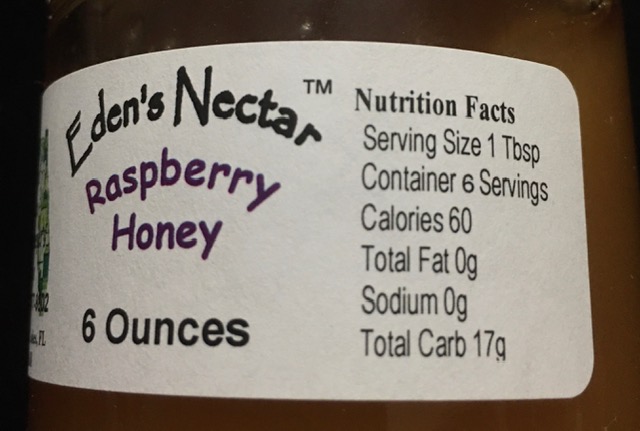 ---


"Eden's Seasonal Raw Honey
West Central Florida Beekeeper's Co-op; Land O Lakes, FL; EdensNectar.com
Left to Right: 15.0% H2O; 15.5% H2O; 16.5% H2O; 16.0% H2O


---


WoodringNorthwest.com; Woodring Canyon, in the small town of Cashmere, Washington
Left to Right: 14.5% H2O; 15.0% H2O; 14.5% H2O; 15.5% H2O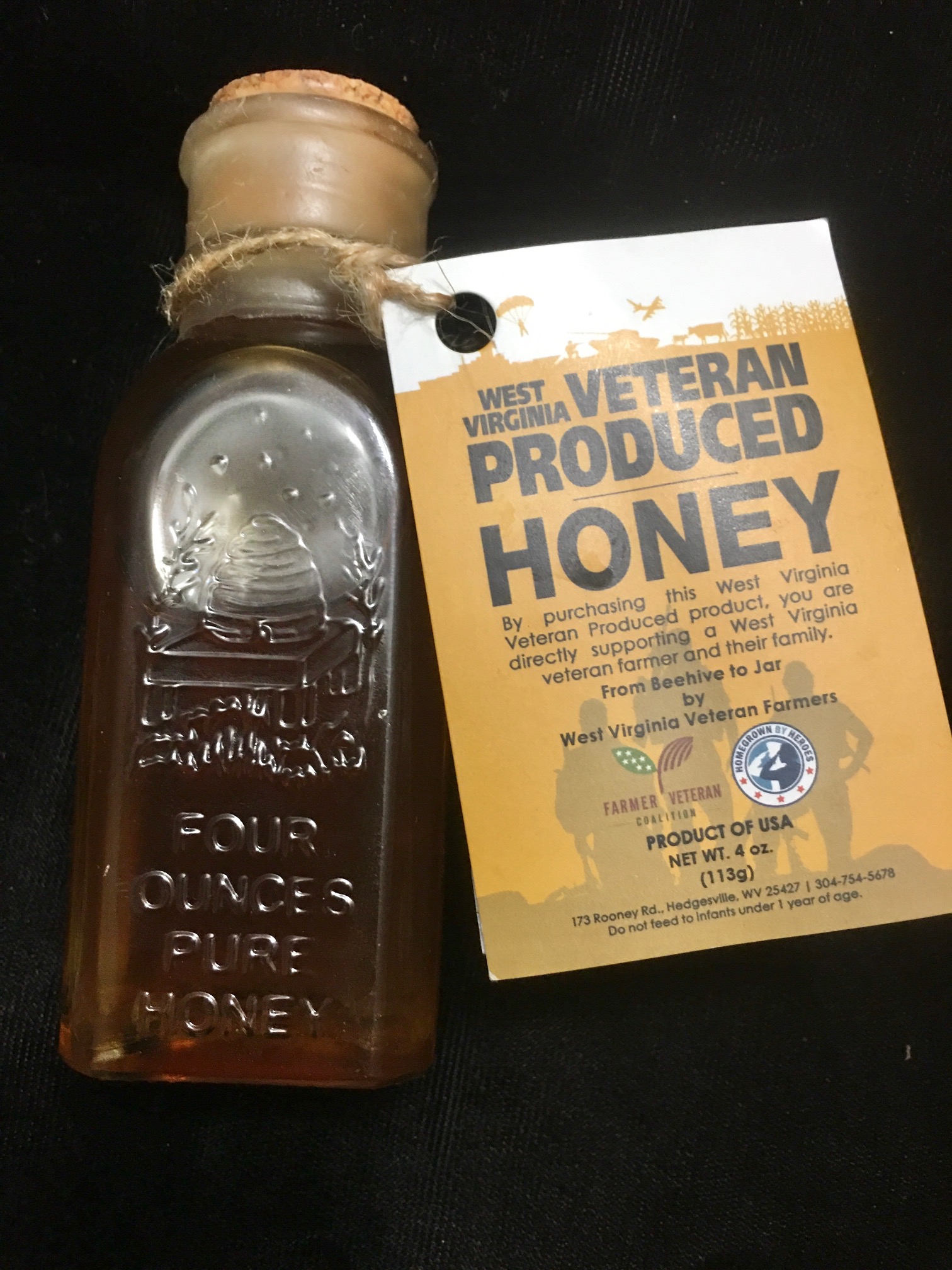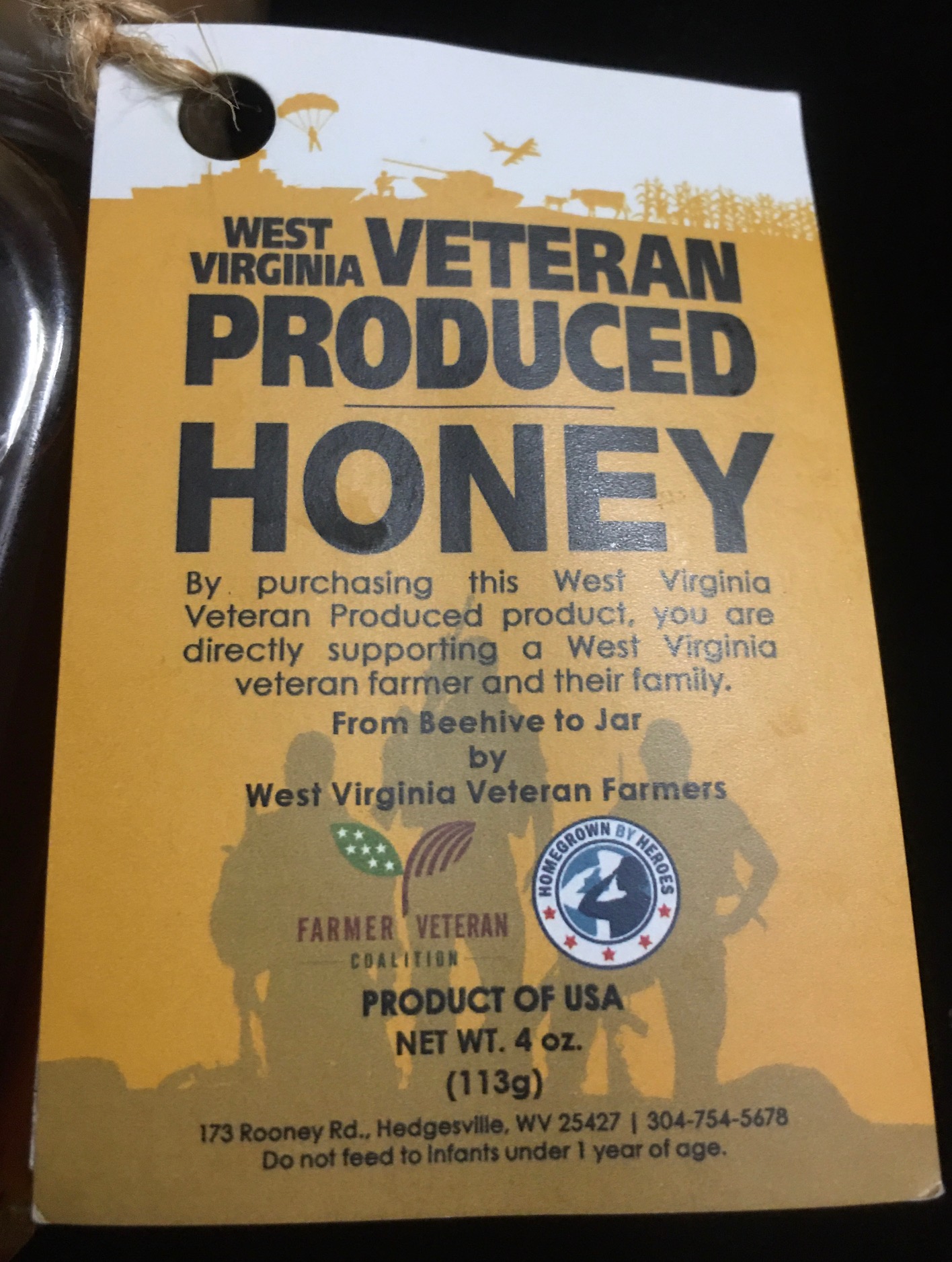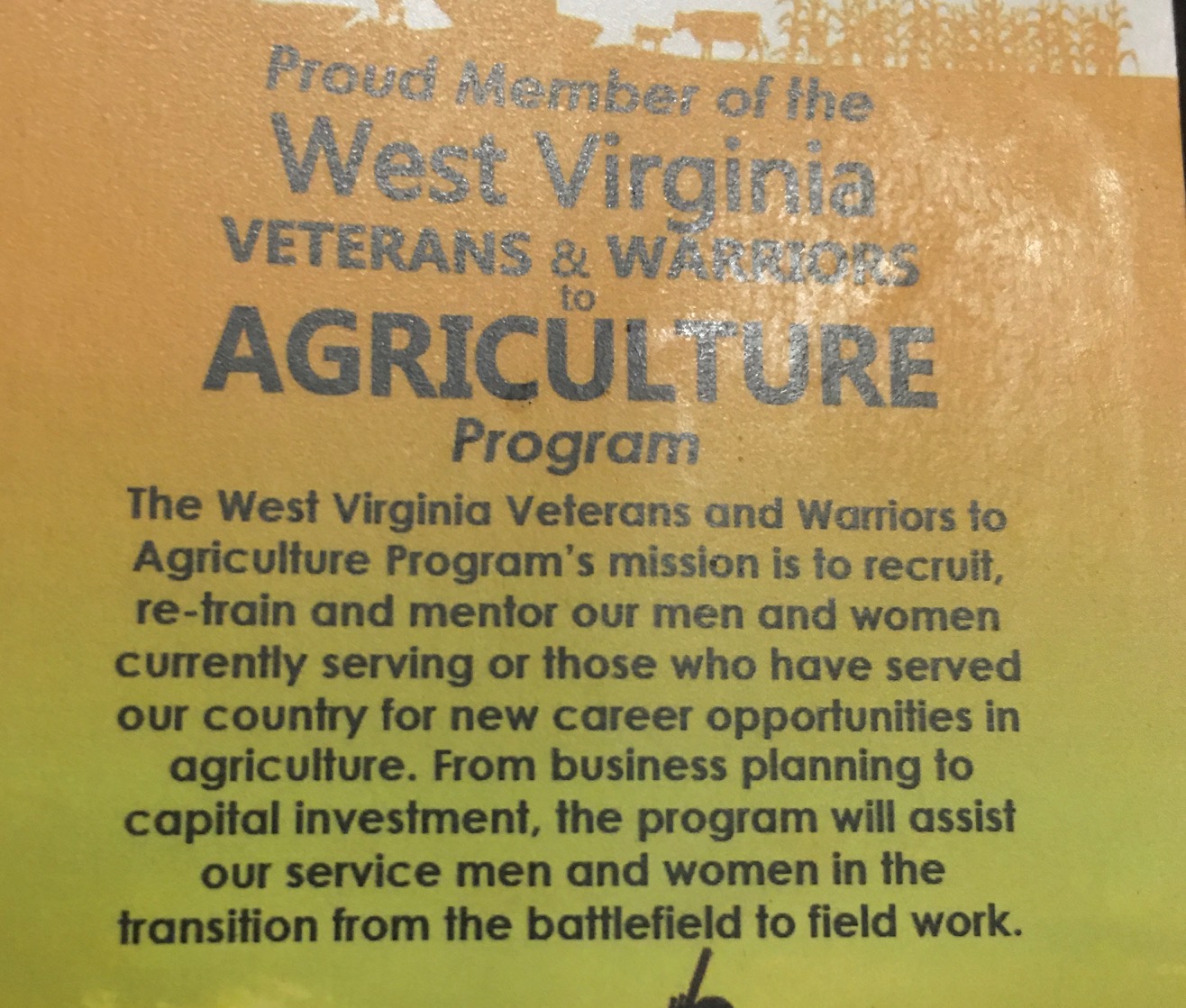 Hedgesville, West Virginia; 17.0% H
2
O